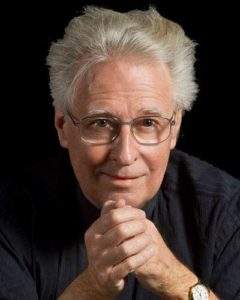 Jean-Claude Vanden Eynden was only 16 years old when he won the Queen Elisabeth International Musical Competition in 1964, becoming one of the youngest winners ever elected. This precious distinction marks the start of a brilliant career.
Jean-Claude Vanden Eynden has collaborated with prestigious chefs such as Paul Kletzky, Rudolf Barshaï, Yuri Temirkanov, etc. Trained by Eduardo Del Pueyo, Jean-Claude Vanden Eynden is particularly keen to continue the work of his master. Many symphony orchestras and chamber orchestras invite him, such as The Saint Petersburg Symphony Orchestra, the Royal Philharmonic Orchestra in London, the Residentie Orkest in The Hague, the National Orchestra of Belgium etc.
He is also a chamber musician, admired by his peers, who plays with leading Belgian and international partners such as Véronique Bogaerts, Marie Hallynck, Augustin Dumay, Silvia Marcovici, Michaela Martin, Miriam Fried, Gérard Caussé, Frans Helmerson, José Van Dam, Walter Boeykens, Enesco Quartet, Melos Quartet, Ysaye Quartet, César Franck Ensemble, etc.
Nearly half a century of international career has confirmed this exceptional pianist in his art and his mastery. His vast and impressive repertoire includes almost all the great concertos, a wide range of chamber music pieces and above all, the complete works of piano solo by Maurice Ravel.
In 2018, he was knighted by King Philippe.